Brand
:
The general trademark of a manufacturer by which the consumer knows its products. A manufacturer can have multiple brand names. Some manufacturers license their brand names to other producers.
APC
Product name
:
Product name is a brand's identification of a product, often a model name, but not totally unique as it can include some product variants. Product name is a key part of the Icecat product title on a product data-sheet.
LE600I
Product code
:
The brand's unique identifier for a product. Multiple product codes can be mapped to one mother product data-sheet if the specifications are identical. We map away wrong codes or sometimes logistic variants.
LE600I
EAN/UPC code
:
European Article Number (EAN) and Universal Product Code (UPC) are better known as the barcode on a product's packaging to uniquely identify a product in a shop or logistic process. One product data-sheet can have multiple barcodes depending on logistic variations such as packaging or country.
0731304197898
Category
:
Component designed to automatically maintain a constant voltage level . A voltage regulator may be a simple "feed-forward" design or may include negative feedback control loops. It may use an electromechanical mechanism, or electronic components. Depending on the design, it may be used to regulate one or more AC or DC voltages.
voltage regulators
Data-sheet quality:
created/standardized by Icecat
The quality of the product data-sheet can be on several levels:
only logistic data imported:
we have only basic data imported from a supplier, a data-sheet is not yet created by an editor.
created by APC:
a data-sheet is imported from an official source from a manufacturer. But the data-sheet is not yet standardized by an Icecat editor.
created/standardized by Icecat:
the data-sheet is created or standardized by an Icecat editor.
Included since:
15 Jul 2005
The date Icecat noticed for the first time that this product was included in the price list of a channel partner
Info modified on:
06 Feb 2017 11:14:15
The date of the most recent change of this product data-sheet in Icecat.

Product views:
52514
This statistic is based on the 68187 using ecommerce sites (eshops, distributors, comparison sites, ecommerce ASPs, purchase systems, etc) downloading this Icecat data-sheet since 15-07-05 Only sponsoring brands are included in the free Open Icecat content distribution as used by 66432 free Open Icecat users .
User manual(0.3MB)
Here, we only show product PDFs of sponsoring brands that joined Open Icecat. As Full Icecat channel partner login to see all product data or request a Full Icecat subscription.
Warranty: 2 years repair or replace
Long product name APC LE600I
:
The short editorial description of APC LE600I
600VA, 230V, 50/60 Hz, 300 J, 116 x 214 x 141 mm, 3.1 kg
Short summary description APC LE600I
:
This short summary of the APC LE600I data-sheet is auto-generated and uses the product title and the first six key specs.
APC LE600I, 50/60, 220-240, 47/63 Hz, 600 VA, 600 W, C13 coupler
Long summary description APC LE600I
:
This is an auto-generated long summary of APC LE600I based on the first three specs of the first five spec groups.
APC LE600I. Input frequency: 50/60. Output voltage: 220-240, Output frequency: 47/63 Hz, Output power capacity: 600 VA. AC outlet types: C13 coupler, Power plug: C14 coupler. Surge energy rating: 300 J, Efficiency: 92%. Weight: 3.1 kg, Width: 214 mm, Depth: 141 mm
Login or signup for Full Icecat
to access all product specs
Here, we only show product images of sponsoring brands that joined Open Icecat as product images can be subject to copyrights. Icecat can be of assistance in securing the necessary permissions or implementing a brand's Digital Rights Management policies. Login to view all product specs or request a Full Icecat subscription to download product specs.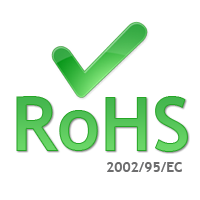 The electrical or electronic product contains little or no Hazardous Substances (RoHS). Any RoHS compliant product is tested for the presence of Lead (Pb), Cadmium (Cd), Mercury (Hg), Hexavalent chromium (Hex-Cr), Polybrominated biphenyls (PBB), and Polybrominated diphenyl ethers (PBDE). PBB and PBDE are flame retardants used in several plastics. For Cadmium and Hexavalent chromium, there must be less than 0.01% of the substance by weight. For Lead, PBB, and PBDE, there must be no more than 0.1% of the material. Any RoHS compliant component must have 100 ppm or less of mercury and the mercury must not have been intentionally added to the component.
This is a demo of a seamless insert of an Icecat LIVE product data-sheet in your website. Imagine that this responsive data-sheet is included in the product page of your webshop.
How to integrate Icecat LIVE JavaScript.