Add to compare
Don't compare
Brand
:
The general trademark of a manufacturer by which the consumer knows its products. A manufacturer can have multiple brand names. Some manufacturers license their brand names to other producers.
Canon
Product name
:
Product name is a brand's identification of a product, often a model name, but not totally unique as it can include some product variants. Product name is a key part of the Icecat product title on a product data-sheet.
imagePROGRAF iPF500
Product code
:
The brand's unique identifier for a product. Multiple product codes can be mapped to one mother product data-sheet if the specifications are identical. We map away wrong codes or sometimes logistic variants.
1014B003
Category
:
These printers have been designed for printing on media larger than A4. Perfect for printing impressive posters!
large format printers
Data-sheet quality:
created/standardized by Icecat
The quality of the product data-sheet can be on several levels:
only logistic data imported:
we have only basic data imported from a supplier, a data-sheet is not yet created by an editor.
created by Canon:
a data-sheet is imported from an official source from a manufacturer. But the data-sheet is not yet standardized by an Icecat editor.
created/standardized by Icecat:
the data-sheet is created or standardized by an Icecat editor.
Included since:
21 Jul 2006
The date Icecat noticed for the first time that this product was included in the price list of a channel partner
Info modified on:
08 Dec 2016 21:30:54
The date of the most recent change of this product data-sheet in Icecat.

Product views:
16438
This statistic is based on the 64933 using ecommerce sites (eshops, distributors, comparison sites, ecommerce ASPs, purchase systems, etc) downloading this Icecat data-sheet since 21-07-06 Only sponsoring brands are included in the free Open Icecat content distribution as used by 63235 free Open Icecat users .
Leaflet(0.4MB)
Long product name Canon imagePROGRAF iPF500
:
The short editorial description of Canon imagePROGRAF iPF500
imagePROGRAF, 1200 dpi, 6 colours
Marketing text Canon imagePROGRAF iPF500
:
The official marketing text of Canon imagePROGRAF iPF500 as supplied by the manufacturer
If you need a large format performer for CAD/GIS applications or general office use, the imagePROGRAF 500 (iPF500) hits the mark. Vivid colours and outstanding line reproduction ensures all the quality you'll ever need.

Features:
-Reactive ink system for 1200 dpi prints on 17" (A2+) media
-High productivity
-High media flexibility
-Versatile - 4 media paths
-PosterArtist included
-Desktop operation, easy installation

Further Information
When you need a dependable large format performer for CAD/GIS applications or general office use, the cost-effective iPF500 hits the mark. Vivid colours and 1200 dpi rendering with outstanding line reproduction provides all the quality you will ever need.

Optimal image quality
The iPF500 incorporates Canon's new 5 colour dye-and-pigment reactive ink system for optimal results in your business. A new one-inch print head gives reproduction of 1200 dpi, a 4 Pl droplet size and an impressive total of 15,360 nozzles. The reactive ink system ensures it's adaptable across different applications with vivid colour reproduction, solid image consistency and high quality text with less bleeding.

Ideal for CAD/GIS or general office use
Optimal print quality makes the iPF500 great for a variety of applications:Sharper, thinner lines and high black density for CAD plan productionGreat colour output with brilliant text and less abrasion for general office useSuperb signs and posters with vivid colours and solid image consistency

Flexible media handling
You can work with a wide variety of media types. Plain paper, CAD, recycled, glossy, proofing, synthetic, poster, fine art, sign media – they're all handled effortlessly with the iPF500.

Productive performance
Connection is either via the latest-generation, high-speed USB 2.0 interface, or Ethernet. Combined with the new print-head and reactive pigment ink system, you can expect superb production at twice the level of some competitor devices.
In fact the cassette media-feeding system enables new sheets to be fed prior to the previous sheet being ejected, so the device is perfectly at home when used as a powerful colour office printer.

The integrated cutting device won't let you down either and keeps on performing for years to come, without ever needing replacement.

Capable and easy-to-use
Simple desktop set-up means you'll be up and running with the iPF500 in no time. A rich set off software application plug-ins are incorporated and PosterArtist enables you to produce head-turning posters - with no experience whatsoever!

The iPF500 also incorporates 4 media paths – a roll, cassette and two manual - and automatic switching of roll media for additional convenience. And unlike some large format devices, it's compact and quiet – so it's the output not the noise that gets you noticed.
Short summary description Canon imagePROGRAF iPF500
:
This short summary of the Canon imagePROGRAF iPF500 data-sheet is auto-generated and uses the product title and the first six key specs.
Canon imagePROGRAF iPF500, 1200 x 1200 DPI, 448 x 1608 mm, 203.2-432mm, USB 2.0 Hi-Speed, AC 100-240v (50/60Hz), 819 x 733 x 317 mm
Long summary description Canon imagePROGRAF iPF500
:
This is an auto-generated long summary of Canon imagePROGRAF iPF500 based on the first three specs of the first five spec groups.
Canon imagePROGRAF iPF500. Maximum resolution: 1200 x 1200 DPI. Maximum print size: 448 x 1608 mm, Maximum media width: 203.2-432mm, Media thickness: 0.07-1.5. Interface: USB 2.0 Hi-Speed. Power requirements: AC 100-240v (50/60Hz). Dimensions (WxDxH): 819 x 733 x 317 mm, Weight: 38 kg
Login or signup for Full Icecat
to access all product specs
Here, we only show product images of sponsoring brands that joined Open Icecat as product images can be subject to copyrights. Icecat can be of assistance in securing the necessary permissions or implementing a brand's Digital Rights Management policies. Login to view all product specs or request a Full Icecat subscription to download product specs.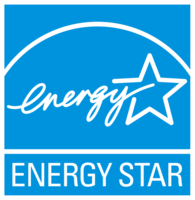 Energy Star is an international standard for energy efficient consumer products created in 1992. Devices carrying the Energy Star service mark generally use 20%–30% less energy than average.
Embed the product datasheet into your content.
This is a demo of a seamless insert of an Icecat LIVE product data-sheet in your website. Imagine that this responsive data-sheet is included in the product page of your webshop.
How to integrate Icecat LIVE JavaScript.
1
Maximum resolution
*
Maximum printing resolution.
1200 x 1200 DPI
Maximum print size
*
The maximum size that an image can be printed with a good resolution.
448 x 1608 mm
Cut:A4-A2/ B4-B3
Roll:A3-A2/ 8"-17"
Print head
Component of a printer that applies the mark or image to the paper.
1
Print head nozzles
Number of nozzles to a print head.
2560 per colour
Interface
*
Interface ports to connect pieces of equipment. USB (Universal Serial Bus) has become the most popular wired interface to connect peripherals. USB 2.0 supports speeds up to 480 Mbit/s (USB 1: 12 Mbit/s). The interface FireWire is also known as the IEEE 1394 standard. Enhanced IDE (EIDE)is sometimes referred to as Fast ATA, Fast IDE or ATA-2.
USB 2.0 Hi-Speed
Dimensions (WxDxH)
Dimensions of the product (Width x Depth x Height).
819 x 733 x 317 mm
Weight
Weight of the product without packaging (net weight). If possible, the net weight is given including standard accessories and supplies. Please note that sometimes the manufacturer leaves out the weight of accessories and/or supplies.
38 kg
Mac compatibility
Product can be used with Apple Mac software and/or hardware.
Compatible operating systems
List of desktop operating systems tested as compatible with this product.
-Windows 95/98/Me/NT4.0/2000/XP
-Mac OS 8.6/9/X
Control panel
Description of the control panel of the product; including the available buttons; and the function of each button
LCD,16 x 2, LED x 5
Energy Star certified
*
This indicates that the product is compliant with Energy Star, which is an international standard for energy-efficient consumer products.
Safety
List of regulatory safety standards for all countries in which this product has been certified.
UL, CE mark, TUV