Add to compare
Don't compare
Brand
:
The general trademark of a manufacturer by which the consumer knows its products. A manufacturer can have multiple brand names. Some manufacturers license their brand names to other producers.
HP
Product family
:
The product family is a generic trademark of a brand to indicate a very wide range of products, that can encompass multiple categories. We include product family in the Icecat product title.
Photosmart
Product name
:
Product name is a brand's identification of a product, often a model name, but not totally unique as it can include some product variants. Product name is a key part of the Icecat product title on a product data-sheet.
375
Product code
:
The brand's unique identifier for a product. Multiple product codes can be mapped to one mother product data-sheet if the specifications are identical. We map away wrong codes or sometimes logistic variants.
Q3419B
EAN/UPC code
:
European Article Number (EAN) and Universal Product Code (UPC) are better known as the barcode on a product's packaging to uniquely identify a product in a shop or logistic process. One product data-sheet can have multiple barcodes depending on logistic variations such as packaging or country.
0829160417776
Category
:
Photo printers allow you to print digital photos, often they can even print directly from a digital camera, so you do not even need a computer to print your photos. Having such a printer at home, you can forget the photolabs!
photo printers
Data-sheet quality:
created/standardized by Icecat
The quality of the product data-sheet can be on several levels:
only logistic data imported:
we have only basic data imported from a supplier, a data-sheet is not yet created by an editor.
created by HP:
a data-sheet is imported from an official source from a manufacturer. But the data-sheet is not yet standardized by an Icecat editor.
created/standardized by Icecat:
the data-sheet is created or standardized by an Icecat editor.
Included since:
15 Jul 2005
The date Icecat noticed for the first time that this product was included in the price list of a channel partner
Info modified on:
12 Jan 2017 12:43:56
The date of the most recent change of this product data-sheet in Icecat.

Product views:
28286
This statistic is based on the 64862 using ecommerce sites (eshops, distributors, comparison sites, ecommerce ASPs, purchase systems, etc) downloading this Icecat data-sheet since 15-07-05 Only sponsoring brands are included in the free Open Icecat content distribution as used by 63170 free Open Icecat users .
Warranty: Service & support options: HPextension: U4798A/E (3 years; next business day exchange) - available in selected countries only
Service & support: One-year limited hardwarebacked by HP Customer Care, service and support.
Long product name HP Photosmart 375
:
The short editorial description of HP Photosmart 375
Bluetooth® photo printer with 6.4 cm colour LCD.
Marketing text HP Photosmart 375
:
The official marketing text of HP Photosmart 375 as supplied by the manufacturer
Print directly from your camera phone or other Bluetooth® device* with this ultra-compact photo printer with included Bluetooth adapter. The 5 card readers and 2 USB ports (1 front, 1 rear) mean you can also print from most memory cards** or any PictBridge-enabled camera. Select and edit your photos via large 6.4 cm flip-up LCD and print them out in as little as 60 seconds. To print photos wherever you go****, choose from optional accessories including battery, carry case and in-car adapter.
Short summary description HP Photosmart 375
:
This short summary of the HP Photosmart 375 data-sheet is auto-generated and uses the product title and the first six key specs.
HP Photosmart 375, 4800 x 1200 DPI, Inkjet, 4" x 6" (10x15 cm), LCD, 0 - 45 °C, 5 - 95%
Long summary description HP Photosmart 375
:
This is an auto-generated long summary of HP Photosmart 375 based on the first three specs of the first five spec groups.
HP 375, Photosmart. Maximum resolution: 4800 x 1200 DPI, Print technology: Inkjet. Maximum print size: 4" x 6" (10x15 cm). Display: LCD. USB version: 2.0. Weight: 1.2 kg, Package width: 300 mm, Package depth: 200 mm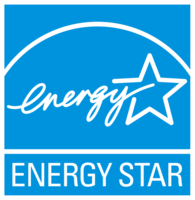 Energy Star is an international standard for energy efficient consumer products created in 1992. Devices carrying the Energy Star service mark generally use 20%–30% less energy than average.

Bluetooth is a proprietary open wireless technology standard for exchanging data over short distances (using short-wavelength radio transmissions in the ISM band from 2400–2480 MHz) from fixed and mobile devices, creating personal area networks (PANs) with high levels of security.
Embed the product datasheet into your content.
This is a demo of a seamless insert of an Icecat LIVE product data-sheet in your website. Imagine that this responsive data-sheet is included in the product page of your webshop.
How to integrate Icecat LIVE JavaScript.
1
Maximum resolution
*
Maximum printing resolution.
4800 x 1200 DPI
Print technology
*
Indicates the method used to print by this product.
Inkjet
Maximum print size
*
The maximum size that an image can be printed with a good resolution.
4" x 6" (10x15 cm)
Built-in display
*
A display which is part of the product, so you do not need to attach another display.
Display
The description of display that can includes display type, resolution, size etc.
LCD
Wi-Fi
*
Popular technology that allows an electronic device to exchange data or connect to the internet wirelessly using radio waves.
Bluetooth
*
Bluetooth is a low-power radio technology developed to replace the cables and wires currently used to link or connect electronic devices such as personal computers, printers, and a wide variety of handheld devices including mobile phones. Because it uses radio-wave connectivity, a Bluetooth-enabled device has a constant, established connection to whatever browser it uses. This saves the user the trouble of logging on to check for emails or news updates, for example.
Ethernet LAN
*
An Ethernet LAN (Local Area Network) interface is present, for a wired conection via a cable.
USB version
Universal Serial Bus (USB) is an industry standard developed in the mid-1990s that defines the interface used for connection, communication and power supply between computers and electronic devices. Every new version - for example 1.1, 2.0, 3.0 - is much faster than the previous one.
2.0
Direct printing
*
With direct printing it is possible to print your photographs or other documents directly to a printer from a compatible device, without the use of a computer.
PictBridge
*
PictBridge is an industry standard introduced in 2003 from the Camera & Imaging Products Association (CIPA) for direct printing. It allows images to be printed directly from digital cameras to a printer, without having to connect the camera to a computer using common connectivity like USB or Bluetooth.
Card reader integrated
*
The device includes a card reader e.g. a card reader in the disk bay of a computer or thin client to permit log-on using smart/pin cards.
Weight
*
Weight of the product without packaging (net weight). If possible, the net weight is given including standard accessories and supplies. Please note that sometimes the manufacturer leaves out the weight of accessories and/or supplies.
1.2 kg
Package width
The distance from one side of the packaging to the other.
300 mm
Package depth
The distance from the front to the back of the packaging.
200 mm
Package height
The distance from the top to the bottom of the packaging.
233 mm
Package weight
Weight of the packaged product.
2.1 kg
Energy Star certified
*
This indicates that the product is compliant with Energy Star, which is an international standard for energy-efficient consumer products.
Operating temperature (T-T)
The minimum and maximum temperatures at which the product can be safely operated.
0 - 45°C
Operating relative humidity (H-H)
5 - 95%
Storage temperature (T-T)
The minimum and maximum temperatures at which the product can be safely stored.
-30 - 95°C
Colour of product
*
The colour e.g. red, blue, green, black, white.
White